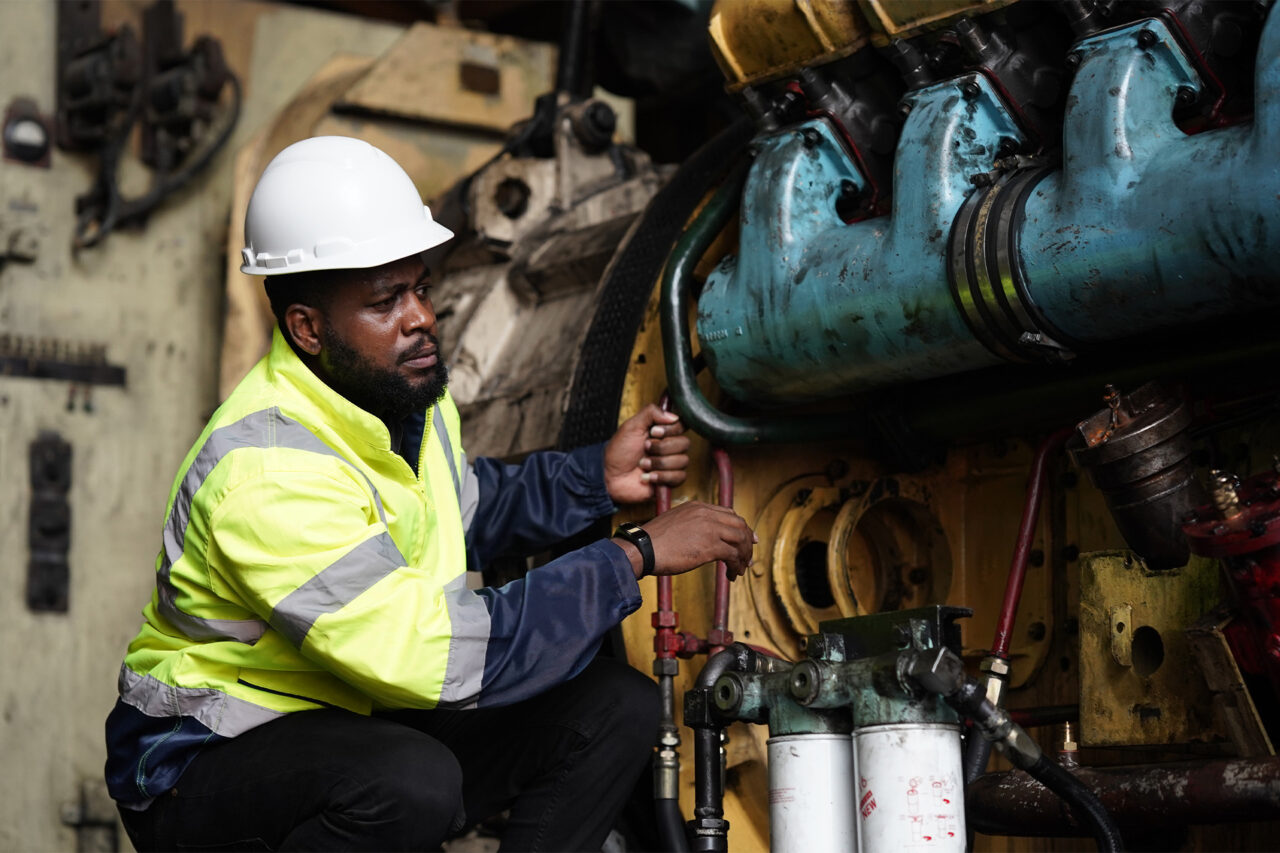 In the past few years, every Oil and Gas industry has evolved and so does their operation standards. When considering their techniques, drilling has a huge role to play. As a matter of fact, their drill pipes also need to maintain excellent performance and efficiency. This is when the OCTG and drill pipe inspection become important.
What is an OCTG and drill pipe inspection?
OCTG (Oil Country Tubular Goods) and drill pipe inspections are non-destructive testing methods used to evaluate the integrity and reliability of the critical components in your oil and gas industry. It typically consists of various inspection techniques such as Visual Inspection which involves the visual examination of the pipe's exterior and interior surfaces for defects such as cracks, corrosion and deformation, Magnetic Particle Inspection (MPI) where magnetic fields and magnetic particles are used to identify surface and near-surface defects, Ultrasonic Testing (UT) involving the usage of high-frequency sound waves to detect internal defects in pipes, Electromagnetic Inspection (EMI) where electromagnetic fields are utilized to detect and locate pipe defects and so on.
As they reveal how well the equipment is holding up, OCTG and drill pipe inspections are highly necessary. Besides, by detecting the minor issues at the earliest, you get the time to tackle them before they become serious and the regular inspections allow time to fix deficiencies, which is often too late to do once a process has started.
Additionally, regular inspections make sure that drilling operations remain safe and convenient. With this, you can easily identify potential problems before they cause costly equipment damage and worker injuries. Also, it helps to protect leaks from an OCTG that is damaged and the negative environmental impact that comes along with it. Besides, when a drill pipe is cracked or has a damaged thread, it can impact the overall drilling project, which not only concerns the repair costs but also downtime as well as revenue loss.
Now, here we will discuss the 5 reasons why the OCTG and drill pipe inspections are important for your industry.
1. Safety
Safety is crucial in every business. Sometimes the equipment used in drilling operations is subjected to high pressures, temperatures and other harsh conditions, which can cause equipment failures and accidents. Inspections help to identify potential safety hazards, such as cracks, corrosion, or other defects, that could cause equipment failure and pose a risk to workers.
In addition, regular inspections help to maintain equipment in a safe condition, minimizing the potential risk of accidents and injuries. Inspections can also identify any issues with equipment that may pose a hazard to the environment, helping to prevent spills or other environmental incidents. This way, you get to meet the safety requirements of your oil and gas industry.
2. Reliability
When you conduct OCTG and drill pipe inspections periodically, it helps to maintain the condition of the equipment. This in turn improves its efficiency and provides the equipment with an extended service life.
Now, if you identify and address the potential issues of your equipment before they turn critical or cause a failure, you can reduce the need for frequent replacements and repair as well. All in all, inspections allow you to ensure drilling operations remain reliable by minimizing downtime and maximizing productivity.
3. Compliance
Like any other industry, Oil and Gas industry is also subject to a wide range of regulatory requirements such as safety standards, environmental regulations, and operational guidelines. Making sure you fulfil these compliance standards is essential towards a successful business.
The safety hazards including cracks or corrosion can be addressed quickly with regular inspections offering reduced accident risks and improved worker safety to make sure compliance with safety regulations. Furthermore, by preventing environmental incidents at the earliest and following necessary guidelines related to equipment maintenance and inspection schedules to avoid potential fines or legal action, you can easily achieve compliance with environmental regulations as well as operational guidelines.
4. Cost Effectiveness
Inspections are a cost-effective way to maintain equipment and prevent failures. With regular OCTG and drill pipe inspections conducted by experts, you can identify the root cause of a problem and determine a top-notch solution to eliminate the problem without replacing the equipment.
Besides, inspections also help cut unnecessary costs while reducing accidents and injuries that put workers at risk as well as result in costly medical expenses, workers' compensation claims and legal fees. Most importantly, with regular inspections, you can avoid downtime and attain desired results with ease.
5. Competitive Edge
With the rising competition in the market, it's important to stay innovative and reliable otherwise, your customers might drift away. While conducting inspections of OCTG and drill pipes, your company can demonstrate a commitment to safety and environmental responsibility, which can help to improve its reputation in the industry.
In that way, it would become easy to get a competitive edge over your opponents by giving you the chance to improve the performance and efficiency of drilling operations. This would lead more potential customers towards your industry and pave the way for success. Also, with inspections, you can save time and money for your business in the long run.
Wrapping Up
Now, you might have got an idea of the importance of OCTG and drill pipe inspections for your Oil and Gas industry. Regular inspections give you the opportunity to identify potential issues before they become critical, ensuring that equipment remains reliable and in compliance with regulatory requirements.
In short, thorough inspections will keep a drilling operation up and running over the long term. Besides, it involves things like operational efficiency, safety, cost and environmental protection. Furthermore, when you take OCTG and drill inspections into consideration, it can help improve the overall business reliability and success while boosting productivity, enhancing performance and uplifting quality.
Looking for exceptional OCTG and drill pipe inspection? We've got you covered. Tubecare is adept with utilizing advanced tools and technology to conduct OCTG and drill pipe inspections for Oil and Gas industries and help them achieve improved performance. Contact us now.